To be frank getting the best hybrid bike under £300 in your typical high street retailer is going to be tough. Most of the hybrid bikes on the market now come in at a significantly higher price than £300. However we found some great deals on Amazon, CLICK HERE to see them. The other option is to look at second hand bikes. To see a list of great deals for pre owned bikes CLICK HERE.
If you are just going to own one bike – then we highly recommend hybrid bikes. They are the do anything machine – best for most cycle rides to work.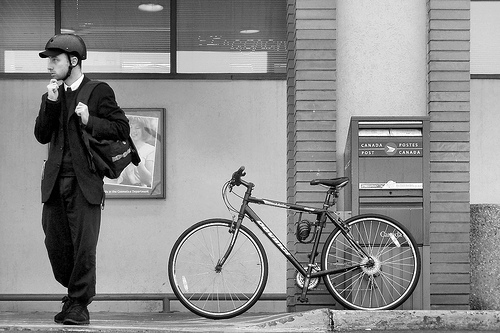 These versatile bicycles combine the best elements of mountain bikes and road bicycles. They are built with a similar frame geometry to a mountain bike, making them stable, but have lighter weight frame and wheels more like a road bike, making them across the tarmac.
What this means is you get a comfortable bike, easy to manoeuvre in town, which is light enough to get up speed quickly and not slow you down. To help you compare and find the best hybrid bike for you we have covered what you need to look for in a hybrid and linked through to reviews of our top five best hybrid bikes comparison.
---
Things to look for in a cheap model…
Get a bike with a well-made frame. You can always upgrade the other bits as and when they wear about but the frame is the key piece of equipment.
Look for relatively well-know brands of brakes and gears, like Tektro, Shimano and SRAM. While the components are likely to be the basic models in this price range, they'll be functional and durable.
At this price – be careful with suspension. Many forks won't work very well or last that long. You may be better off with a decent stiff fork.