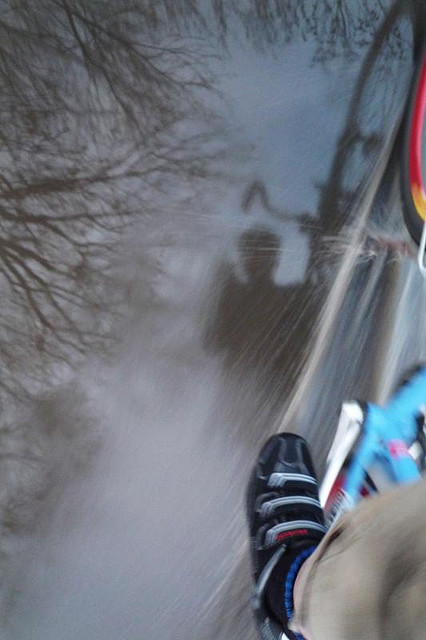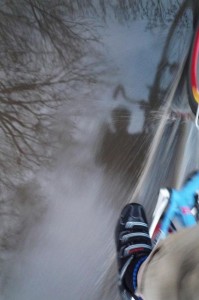 In most light showers, your legs won't get too wet but when there is heavy rain you will be glad you have a pair of waterproof trousers packed in your bag.
As with jackets there is a pay off between how breathable and how waterproof your cycling trousers are.
We recommend going for trousers that err on the waterproof side, as you will only be using these in fairly heavy rain, when lightweight ones won't be much help.
Features to look out for:
1. Zipped legs – zips at the bottom will allow you to get the trousers on and off quickly, by the roadside if needs be, without removing your shoes1
2. Ankle tightening – either a drawstring or velcro to secure the bottom of the trousers to stop them getting tangled in your bikes cogs
3. Reflective details – just like your jacket, it's best to get waterproof trousers with reflective material to maximise your visibility
4. Flexible fit – you'll want to have freedom of movement of your legs when cycling. Cycling specific trousers will usually be designed with this in mind.